1. Hello! Congratulations on winning the contest! Tell us a little about yourself, like which server you're on, your nickname, and any hobbies. Take a screenshot of yourself in the game!
A: Hi! My game nickname is Palantiriel, although people usually call me Bombom. My server is Mensa-53, and I'm from Brazil. My hobbies include drawing, lolita fashion, RPG, and cosplay (especially Saint Seiya characters), I enjoy posting Lolita fashion and cosplay snapshots on my instagram @jecksy_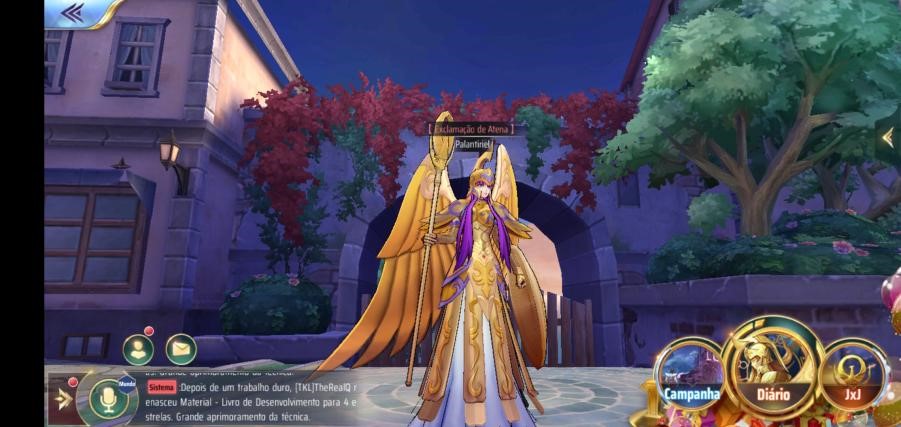 1. Why did you choose to participate? Did you learn anything new along the way? Is there anything you want to share with the players?
A: I decided to participate because it looked like a fun challenge, like an art prompt. I learned quite a few things, but most of all, that you should never underestimate the importance of saving your work in multiple places. My laptop broke the day of the deadline to sign up, and if I hadn't shared the file with a friend online I wouldn't have been able to participate at all! I also made new friends along the way, and met wonderful artists as we shared our entries with the online community!
2. Were you surprised that you won? Or did you think you have a shot at this?
A: It was a roller coaster of emotions! At first I did think I could perhaps be able to get into the top 30, get some in game rewards. Of course everyone imagines what it would be like to win 1st place when we participate in contests, but I usually just do it without actually thinking it will ever get to that point, realistically speaking. I try to control my expectations because I know there are many more amazing artists all over the world. So, I was shocked and amazed by the support I got. I never expected to win this, everything happened so fast it still feels a bit like some sort of daydream.
3. Let's talk about the game. How did you start playing this game?
A: I have been a fan of Saint Seiya since I was a little kid, when I saw there was a phone game available I knew I had to get it!
4. Who's your favorite character in the game? How about your favorite lineup?(You can take a screenshot of your lineup)
A: My favorite character is surely God Cloth Phoenix Ikki! Besides being my favorite character of the whole series, I love how his game dynamic works! God Cloth Ikki strikes hard and can take a lot of hits, just like the character's adamant and fierce nature! Besides he looks fantastic and his phoenix animation is so epic and imposing! But I would love to see more Saint Seiya: NEXT DIMENSION characters like Ophiuchus Odysseus, for example the Goddess Artemis!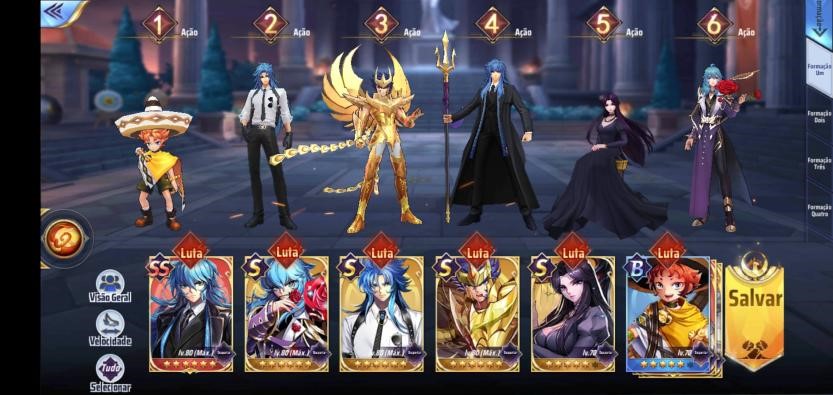 5. Is there anyone you'd like to thank? Also, maybe a few words to those who voted for you.
A: First, thank you for everyone that voted, this couldn't be possible without the support of the community, I am so grateful for everything that has happened, the feedback I got, the kind words I received, and then seeing the actual support through voting. It was a tough competition, and I am very honored and humbled to have competed with such incredible artists in the final, with absolutely beautiful works, as well as the other participants! They all should be proud of their work.
I would like to thank my friend, @Crimson_Panthera, if I hadn't shared the original file with them, I would have lost it for good! And also my family for always pushing me to take risks.
Whenever I consider doing something that looks too difficult, I remember what my mother always told me: "You already have the 'no'. Why not try for the 'yes'?". Sometimes the "yes" does look impossible, but it will remain forever impossible if you don't do anything about it. So to everyone, I would like to tell you to try. Go ahead, take a chance! Don't be afraid of showing yourself to the world! And before you realize the impossible will turn into reality, do your best and you will know it was all worth a while!
Winning this event was a life changing experience for sure! I am honored but also moved to, in a small way, be part of a series that means so much to me. Thank you Kurumada-sensei for creating this beautiful world, inspiring us to never stop fighting and never lose hope!
6. How about a real-life photo or two?
A:Everyday look x Lolita Fashion Look + Andromeda Shun God Cloth Cosplay x Artemis Cosplay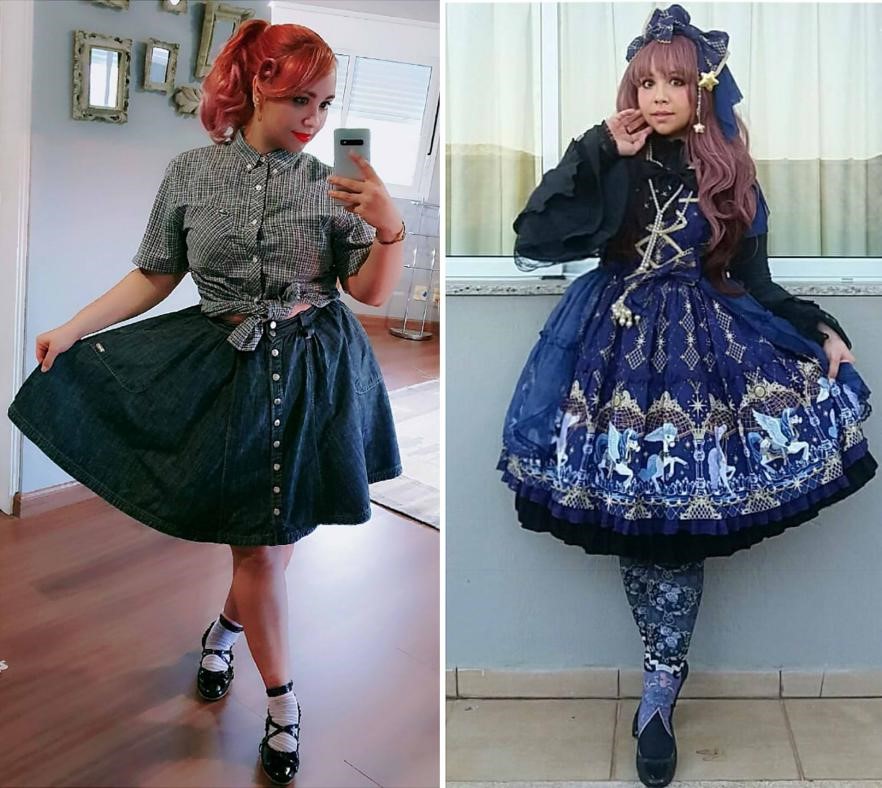 Casual Look x Lolita Fashion Look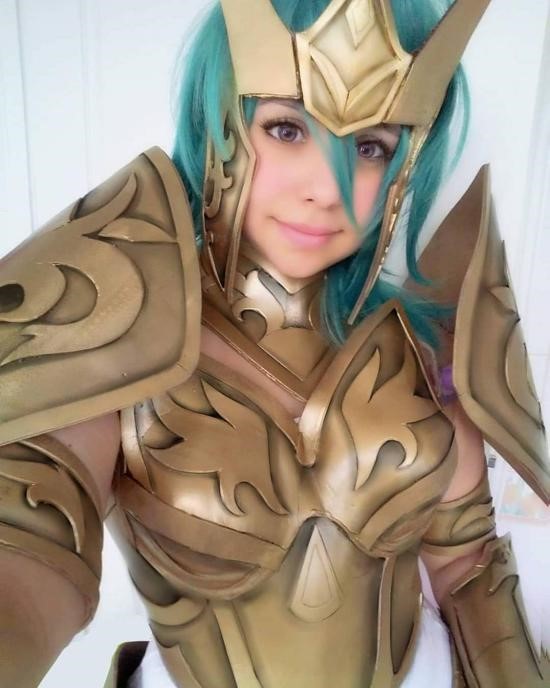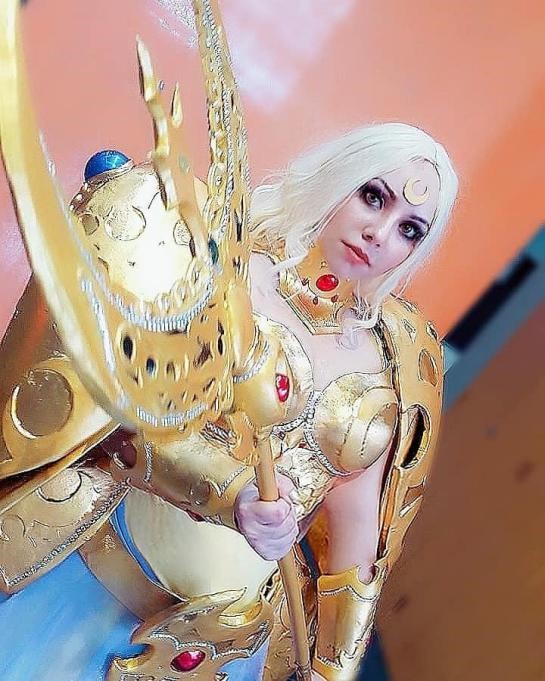 Andromeda Shun God Cloth Cosplay x Goddess Artemis Cosplay
❤Thank you ❤