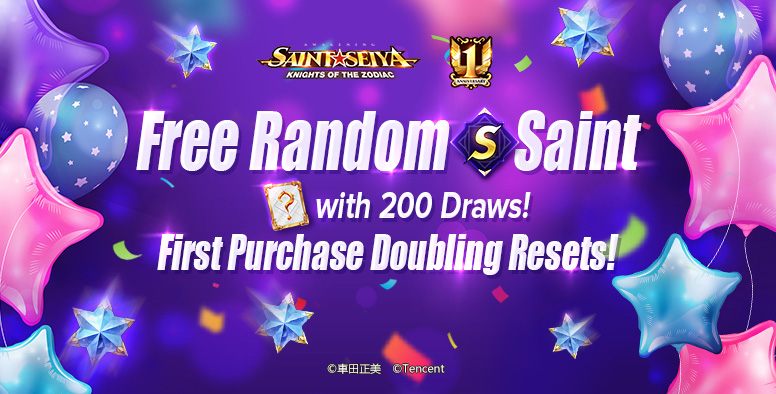 Guaranteed S Saint & First Recharge Double
During the anniversary celebration, the summon pool introducing a new bad luck prevention system: Players are now guaranteed to get an S Saint for every 200 summons. This system will be permanently implemented into the game. More details can be found in-game.
On September 9th, the First Recharge Double for coupons will be reset. Get more bang for your buck during the anniversary events!